Check out our Dodo video below!
Adopt a Classroom
We've Educated Thousands Of Children Across The World About Rescue Dogs, Adopt A Classroom And Make Your Community Next!
Spread Rescue Dog Education
Regular price

Sale price

$500.00

Unit price

per

Regular price

Sale price

$250.00

Unit price

per

Regular price

$365.00

Sale price

$147.00

Unit price

per
Proactively Stop Animal Cruelty and Abuse of Dogs!
There are books about rescue dogs, but their pre-rescue lives, often with harsh beginnings, are rarely mentioned. 

All Bubbins ever wanted was some "Belly Rubbins," but he grew up in a house where his owners were mean.

But Bubbins the pit bull never gave up. In fact, he always believed he would find a loving home.

Belly Rubbins for Bubbins brings this adorable, resilient rescue dog's journey to life. It highlights the true unconditionally loving nature of dogs, especially pit bulls, and the resilience they have to put their past behind them.

Learn about the real-life Bubbins and his great big mission
#2 Overall Barnes and Noble Top 100 Bestseller

Featured on The Dodo

Featured on The Today Show

51% of profits donated to charity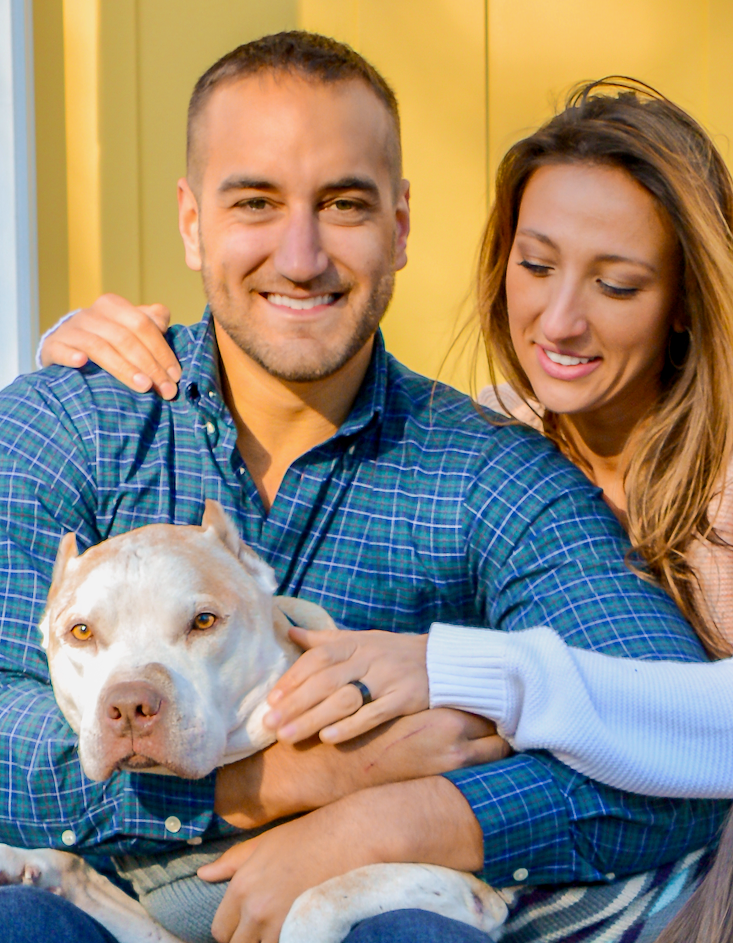 Our Story
Meet Gibbson (Bubbins' real-life doggy double), and Jason and Michelina (Gibbson's parents).
In 2016, Gibbson was roaming the streets of New Jersey, and Jason (our author) was working long hours as a Financial Crimes Investigator for Ernst & Young. By a twist of fate, they found each other, and their lives changed forever.
Adopt a Classroom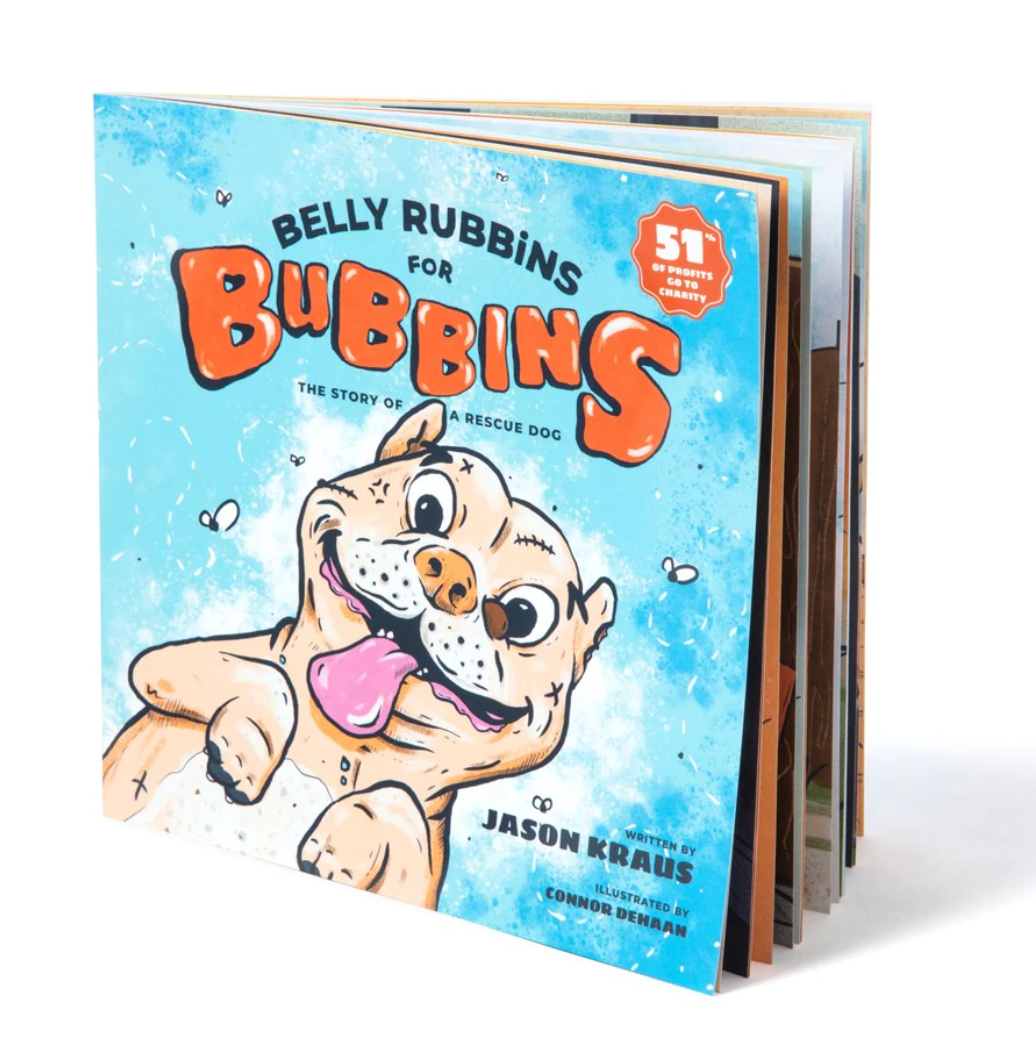 Help By Educating Children About Animal Shelters and Rescue Dogs
On May 4th 2019, Jason Kraus published Belly Rubbins For Bubbins: The Story of a Rescue Dog. The book follows the journey of Bubbins the Rescue Dog and shares an important message of love, forgiveness and perseverance with kids and adults alike. Bubbins' story resonated with audiences, and the book went on to hit # on the Barnes and Noble Top 100 Bestsellers List, and was featured on The Dodo, The Today Show, and many others.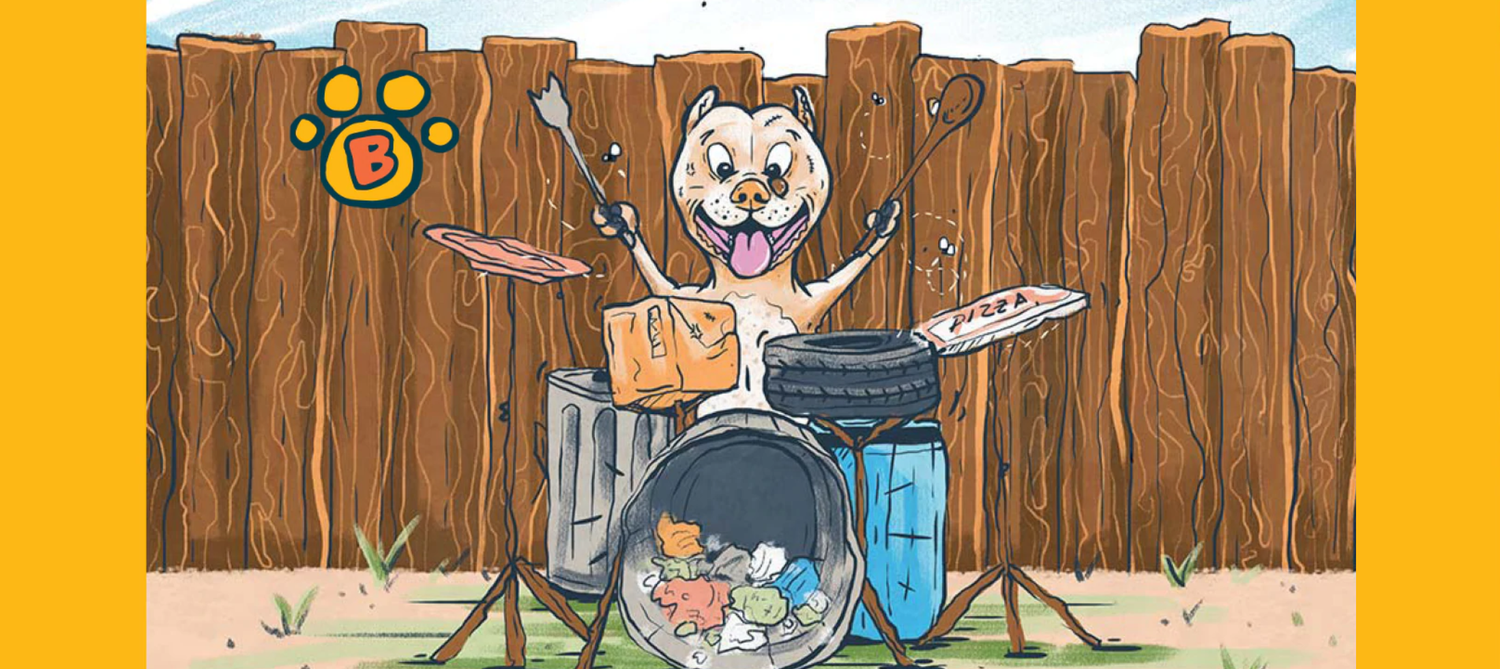 Everything Educators and Parents Need!
In 2016, Jason was working as a Financial Crimes Investigator, and Gibbson, the real-life inspiration for Bubbins, was wandering the streets of Newark, New Jersey and growing progressively weaker in the absence of shelter and necessary medical care. When Gibbson was taken in by Green Miles Rescue, it was with the intention of finding a hospice foster placement for the sick senior pit bull, who was suffering from thyroid cancer, but they weren't optimistic–few homes seek out senior dogs, and even fewer are willing to adopt a pit bull. Fortunately, Michelina (Jason's wife) saw Gibbson on Facebook and knew she had to do something. Although Jason was worried about adopting Gibbson based on what he had heard about pit bulls, Michelina assured him that the mainstream narrative was inaccurate. A few days later, Gibbson was home.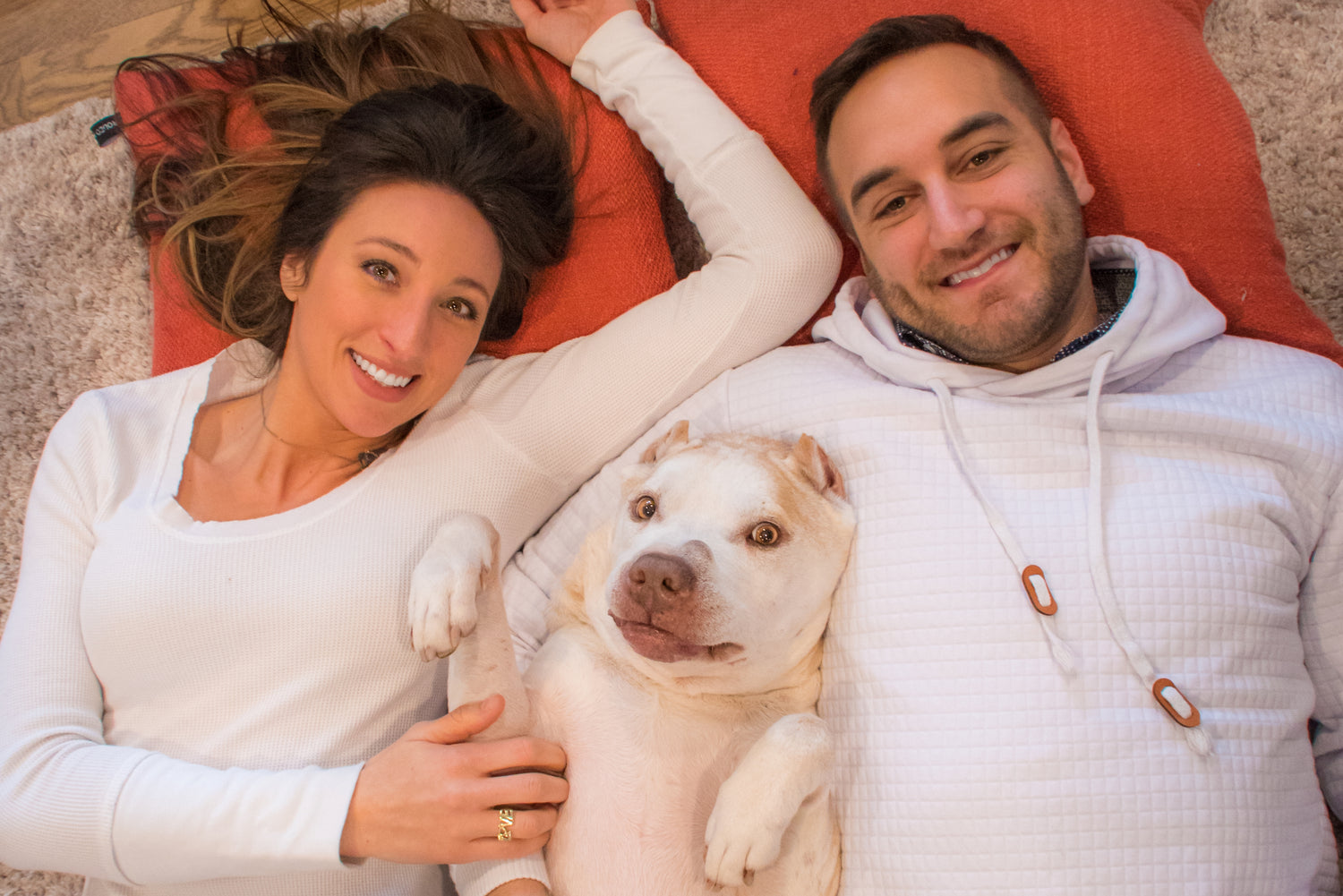 The Importance Of Being Loving and Kind To Animals
It didn't take long for Jason to fall completely in love with Gibbson, and for Michelina's assertion to be proved true beyond both their wildest dreams. Gibbson, who had obviously been through tremendous pain and suffering through no fault of his own, sparked something inside Jason. Despite his history, Gibbson loved deeply and unconditionally and gave Jason his complete trust without question, and with every day they spent together, Jason found himself asking, "How could anyone have done this to him?"
Adopt a Classroom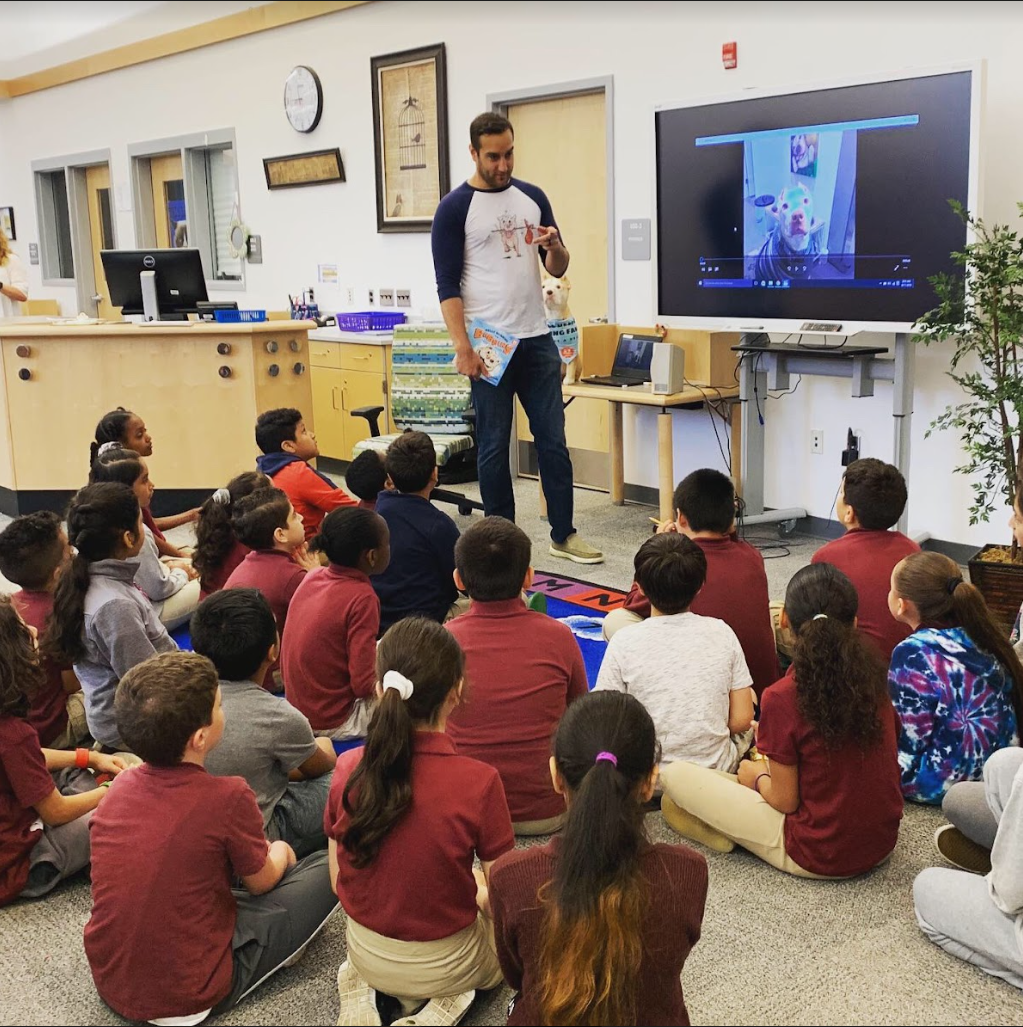 Best Of All It's Done In An Entertaining, Tasteful, And Age-Appropriate Way!
It was his love for Gibbson and his outrageover how the sweet pit bull had been treated that spurned Jason to action. His master's degree in Counter-Terrorism and Homeland Security had taught him that the only long-term solution to terrorism was education, and he applied these same principles wholeheartedly to his new passion: ending animal abuse and neglect. With his love for Gibbson at the center of his thoughts, the 6'4" former-rugby player dismissed the doubts of his friends and family… and he wrote a children's book with.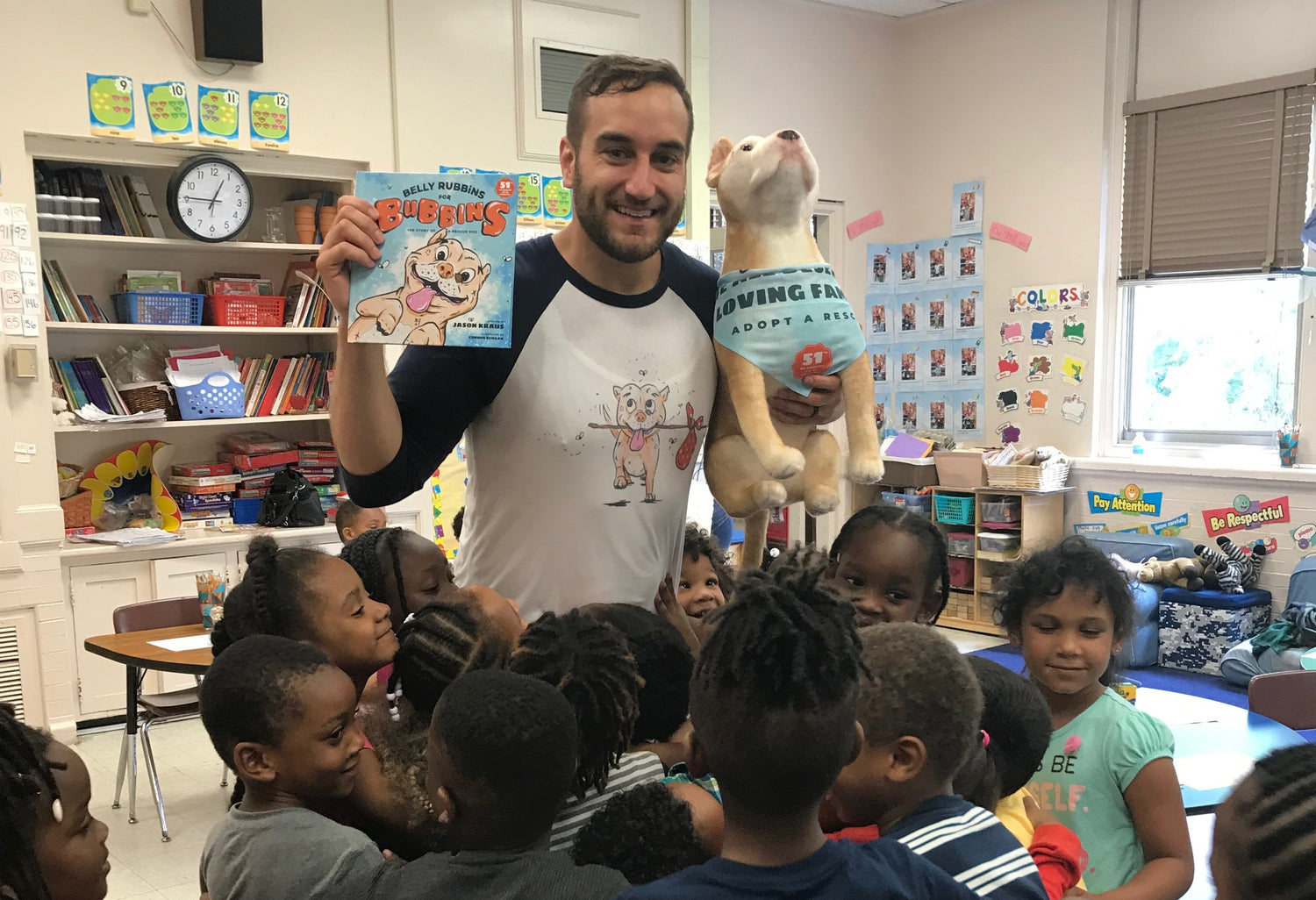 Looking For A Fun Way To Support Your Favorite Educators?
Belly Rubbins for Bubbins, which found widespread success with its resonant message of overcoming hardship, forgiveness, and unconditional love, was only the
beginning. Realizing there was more to be done, Jason left his full-time job, and Jason and Michelina began running Humane Education workshops in New York and New Jersey schools, with the goal of spreading Bubbins' message, teaching children and adults about rescue dogs, animal shelters and the importance of being kind to dogs. To-date, Jason and Michelina have visited over 40 schools and educated over 6,000 children in person.
Bubbins, The Rescue Dog Mascot!
Gibbson passed away on March, 3rd 2020, but not before leaving a lasting mark on the hearts of the Kraus's, and all those who continue to connect to the story of Bubbins. The Kraus's believe the pet rescue world needs a central message and mascot to rally around, and what better mascot than Bubbins! In the words of our furry, four-legged hero: "We can spay, neuter, shelter, foster and adopt, but until we educate it won't stop!"
Adopt a Classroom
Official: Belly Rubbins For Bubbins - The Story Of a Rescue Dog