Education & Outreach
Jason and Michelina (Bubbins' parents) regularly visit classrooms and conduct Humane Education workshops with the kids! We can also offer virtual workshops to meet the needs of your classroom.
You can hold your own self-facilitated workshop with our Bubbins Humane Education: Classroom Edition. You don't need to be a rescue expert to spread humane education in your classroom.
Collapsible content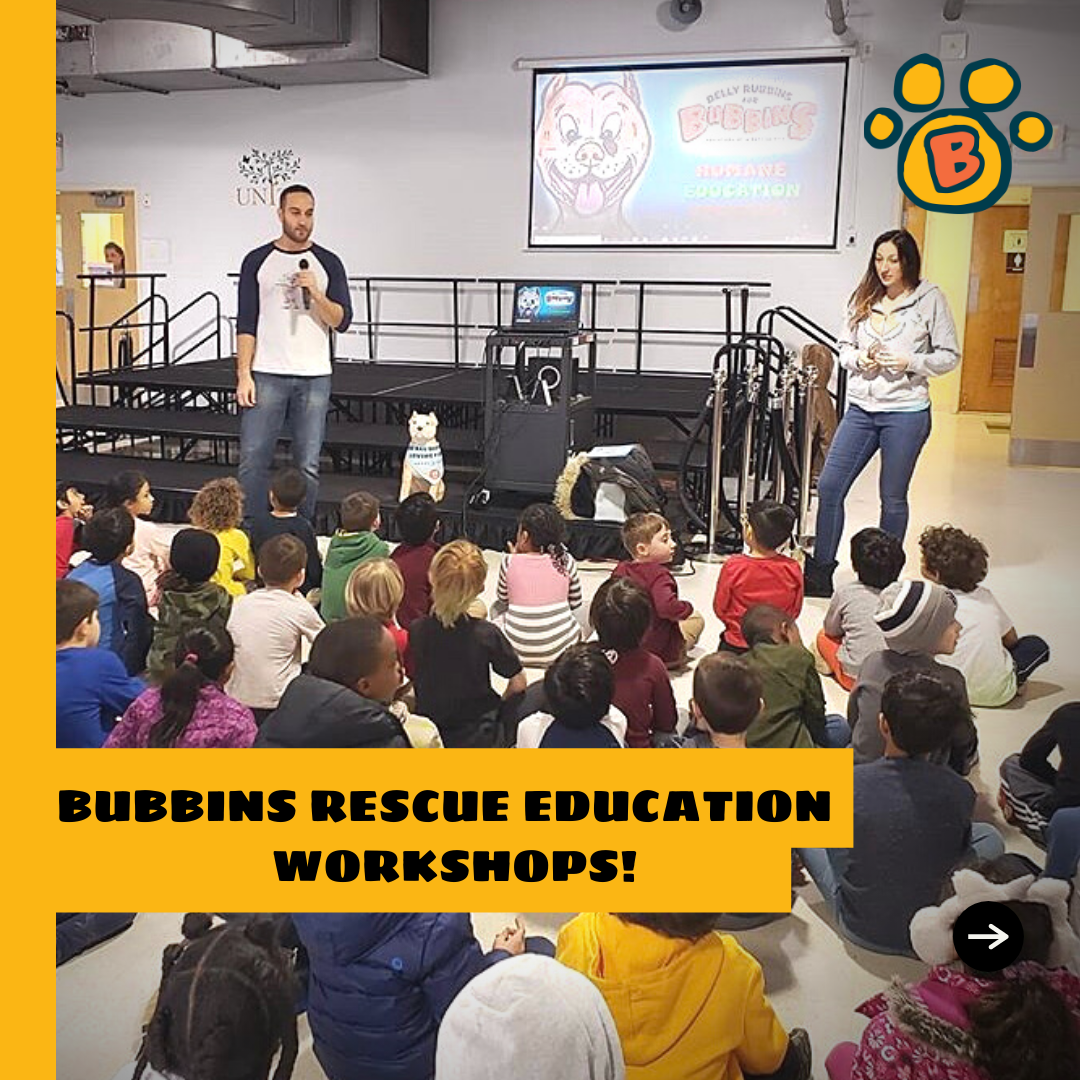 Bubbins goes to school
Over 6,000 students can't be wrong: there's no better way to learn about rescue dogs than through our Humane Education Workshops!